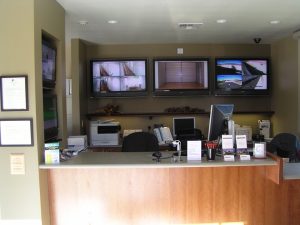 Jamison Street Self Storage is serious about security. What value do you place on your peace of mind while your prized possessions are in storage? Our electronic security system is state of the art. Each storage unit is individually alarmed. There are 18 "real" cameras that record video 24/7. Jamison Street Self Storage has a completely enclosed perimeter with coded entry gates. Our gates are never unlocked so that passersby can just freely enter the property. In addition, a trusted security service also patrols the facility nightly after gate hours to make sure your property is safe. There is significant outside lighting for those times when tenants may visit during the dark hours of the day.
One of our customers who once stored elsewhere in town received that dreaded phone call from that business telling them their unit had been opened and emptied.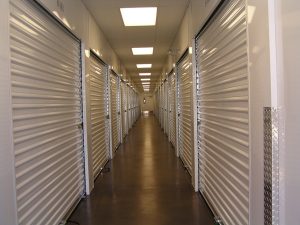 They lost all their possessions. Adding insult to injury, they had to pay for emergency flights back to Central Oregon to deal with the situation. There have been several media reports about storage thefts in the Central Oregon area, but none about Jamison Street Self Storage.
Another facet of security for your property is not only the reduction of risk concerning theft, but also the condition of your property during storage. Not all storage facilities are designed and maintained with you in mind. Our storage units contain fire suppression or smoke detectors. In addition, all of our storage units have a minimum of six inches of insulation in the ceiling, so our storage units do not turn into ovens in the summer time. With rain lips at each exterior storage unit door and properly graded driveways, the possibility of water damage is nonexistent. You will not find a more secure storage facility anywhere than the security at Jamison Self Storage Bend Oregon.